July 2004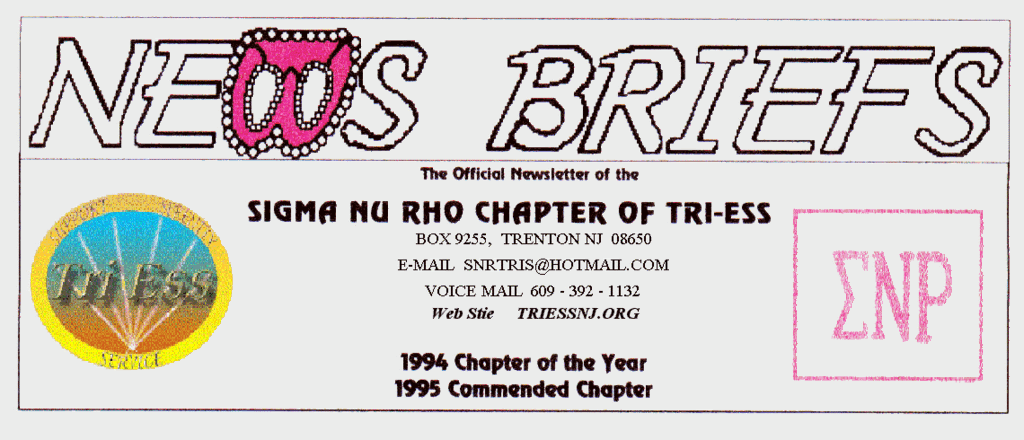 Published July 2004
Picnic at the Church

The date was June 26 the weather was good and Joyce had a problem. Being a very good person, she had decided to steam clean the two old grills she was bringing to the picnic. She carefully moved them to a paved area too do the job and left them there. Mother Nature the dropped a tree on both of them to save Joyce the trouble of cleaning them. Joyce rallied and bought two new grills.

The date was still June 26, the weather was good and Joyce and Company were putting the grills together. (Why read the directions, that's no fun.)

Leah did her great job of cooking while Robin did most of the inside work as usual. (What would we do without her? Get off our butts and do some work ourselves!!!)

We had about 30 people, so we did not loose too much. (I think Alice donated the church rental, and Joyce did not charge for the grills)

Several people brought food which all enjoyed.

Thanks to all that worked and donated, we all had a good time.

Wives Meeting

We will try to have a wives meeting this month. I hope to have a new girl at the meeting and I hope her wife will come. She may be transsexual, but is trying to hold a marriage together.

Dinner and a Movie

July 31 will be the next dinner and a movie night.

We will be trying a new area to permit others to come. The AMC Marlton or the Ritz 16 in Voorhees have been suggested. We will talk about this at the meeting.

ELECTIONS

June was election month. No changes. The officers will remain the same.

Girls Night Out

Anyone wishing information about future NIGHT OUT events and dates should contact Alice.

Tri-Ess National

If we are to remain a Tri-Ess Chapter, all members must join Tri-Ess National. If you do not wish mail sent to you home, it can be sent to the chapter P.O. Box. If the annual fee is the only problem, speak to Pat, something might be arranged.

National will be re-certifying the chapter soon, and this is a must.

If you have any ideas or comments, please mail or email Pat.

New Members

We are always looking for new members. Any member may bring someone that they have meet. Please go out of your way to make a new member of visitor feel welcome and at home.

I have interviewed several in the past month and hope that some will come to the meeting.

$ MONEY $

The attendance at meetings is going down, and some members will soon be moving out of the area. If attendance does not improve, we may have some real money problems.

Programs
ANY IDEAS????

Anyone have an idea for a meeting?

October will be the Halloween Party and Dec. is the Christmas Party. The rest of the year is open. If you have an idea, please give it to me. If you know of someone who can/will give a program, tell me.

Christmas

I Contacted the Hotel about Christmas and have reserved the rooms for Dec. 11.

HELP! WITH NEWSLETTER

For those who know me, this might come as a surprise, but I could use some help with articles for the newsletter. Simply email anything to me that might be of interest. Please keep it to about one half of a page as I do not have the time to edit and I can not put long articles in the newsletter.

HUMOR

One evening last week, my lady and I were getting into bed. Well, the passion starts to heat up, and she eventually says "I don't feel like it, I just want you to hold me."
I said "WHAT????!!! What was that?!" So she says the words that every bloke on the planet dreads to hear..." You're just not in touch with my emotional needs as a woman enough for me to satisfy your physical needs as a man."
She responded to my puzzled look by saying, "Can't you just love me for who I am and not what I do for you in the bedroom?" Realizing that nothing was going to happen that night, I went to sleep.
The very next day I opted to take the day off of work to spend time with her. We went out to a nice lunch and then went shopping at a big, big named department store. I walked around with her while she tried on several different very expensive outfits. She couldn't decide which one to take so I told her we'll just buy them all. She wanted new shoes to compliment her new clothes, so I said lets get a pair for each outfit.
We went onto the jewelry department where she picked out a pair of diamond earrings. Let me tell you...she was so excited. She must have thought I was one wave short of a shipwreck. I started to think she was testing me because she asked for a tennis bracelet when she doesn't even know how to play tennis.
I think I threw her for a loop when I said, "That's fine, honey." She was almost nearing sexual satisfaction from all of the excitement.
Smiling with excited anticipation she finally said, "I think this is all dear, let's go to the cashier."
I could hardly contain myself when I blurted out, "No honey, I don't feel like it."
Her face just went completely blank as her jaw dropped with a baffled "WHAT???!!!"
I then said, "Really honey! I just want you to HOLD this stuff for a while. You're just not in touch with my financial needs as a man enough for me to satisfy your shopping needs as a woman."
And just when she had this look like she was going to kill me, I added, "Why can't you just love me for who I am and not for the things I buy you?" Apparently I'm not having sex tonight either.
---